We survived an earthquake and a hurricane all in one week. We must, as they say in the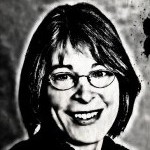 South, be blessed. So I started thinking of all the things in my life for which I am grateful. Here's just a smattering of what I came up with:
I may never be able to open my property tax bill without feeling sucker-punched, but Blockbuster's 49-cent Sundays provided Don and me with a weekly date for 52 cents (after the 1 percent drop in the sales tax). And with a buy-one-get-one sale at Harris Teeter and a doubled coupon, I bought a jar of peanut butter for 2 cents.
Thanks to the Town Council putting the kibosh on urban archers, I can sit on my front porch and gaze at entire families of deer in my front lawn, grazing on my azaleas, hostas, roses, liriope, nandina, astilbe, butterfly bushes, lilies of the valley, impatiens, hydrangeas, bleeding hearts, viburnum …
Parking downtown is still free on Sundays, though why people who don't know that always arrive at the parking deck five minutes before the start of church, punching the button for a ticket in vain as the line of cars builds up behind them.
We may no longer have fireworks in Kenan Stadium on the Fourth of July, but we have football scandals that will last far longer.
As a white woman of a certain age, I can rest assured that if I don't like my trash collector's attitude, I can certainly do something about that, providing he's black.
Soon we will have a library in the newly refurbished University Mall, where I can curl up in one of those cozy seating areas outside of A Southern Season or Dillard's or Rose's with a good book. And the renovated library, once it reopens, will continue that mall ambiance, with its new coffee shop and gift shop.
Only two weeks to the day before Town Council meetings start up again. Truth may or may not be stranger than fiction, but it is often at least as entertaining.
I'm sure you have your own list. Do share.
– Nancy Oates