When I worked as a cashier in a grocery store, I was not allowed to check out my mother.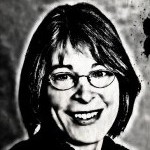 Store policy. Thirty years later when my son worked as a cashier at a different grocery chain in a different state, the policy at his store was that cashiers couldn't check out any of their relatives. The grocery stores wanted to clear themselves of even the appearance of impropriety. Which is why, when I went shopping one Sunday night and saw that my son was the lone cashier, I had to take my cart full of groceries through the U-Scan. And the person supervising the U-Scan didn't say, "Oh, just this once, in this special circumstance, you can go through your son's line." She understood the policy built trust between the business and its customers.
The appearance of impropriety is why Penny Rich's silence about her catering gig when she argued so passionately for an ordinance change lifting the alcohol ban was out of line. Had she prefaced her petition by saying, "I'm a caterer, so this may seem self-serving, but I think there's a need for another place in town to hold catered events with alcohol. In fact, I'm catering a dinner in a few weeks, and if the ban is lifted, I'll have the event at the 523 building."
Instead, she tried to sneak it through the consent agenda. Just like Bill Strom and colleagues tried to do with an ordinance that would have had taxpayers paying for council members' health insurance benefits for life, had Matt Czajkowski not questioned it and convinced others on the council to rethink their original votes.
Part of the impetus behind council adopting a code of ethics was to restore voter confidence in the council after Strom, who had purchased an apartment in New York, waited until after the candidates' filing date to announce that he had left town and wouldn't return to council in the fall. That way he could work behind the scenes to have a like-minded person appointed to the seat; voters didn't have any say in the choice.
Rich was elected with taxpayers' funds through the Voter Owned Election program. That makes transparency in her actions all the more important, so taxpayers don't conclude that she used their money to get elected to a position she could use to her own financial gain.
We need to have confidence that our elected leaders are making decisions based on what's in the best interest of the community, not what benefits the council member most.
– Nancy Oates