Ethics? Ethics, and transparency, for that matter, are for the little people, Penny Rich seems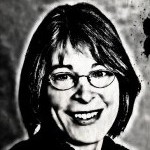 to believe.
At the May 23 Town Council meeting, in which she petitioned council to lift the alcohol ban from 523 E. Franklin St., Rich argued that the former museum belonged to "all the people." And by that she evidently meant "caterers," and by "caterers" she must have meant her own business. During the lengthy discussion that night on whether to change the ordinance before council had thought about how the vacant building would be used, Rich never mentioned that she had snagged a catering gig to be held three weeks later that included a cash bar for more than 100 people and needed a venue.
Rich argued that being able to serve alcohol would make the site more attractive to private parties. Allowing alcohol would enable the town to charge upwards of $100 an hour, she said, rather than the $20 per room other indoor sites on the Parks & Rec's list charge.
So what did Rich pay for the space in which she was paid several thousand dollars to cater? My request for that information is being treated as a public records request and has been forwarded to the town's Public Arts staff, who oversee events at 523 E. Franklin.
And did Rich hire the police officer she said was required at catered events where alcohol is served? Rich has been uncharacteristically silent on questions about the June 12 retirement party she catered. She did not respond to my email to her.
At the May 23 meeting, Rich said, "There's no reason for the building to be sitting there without making money." But the site was plenty attractive without alcohol. The building hosted some group's event nearly every day before and after the ordinance change to allow alcohol, yet none seem likely to serve liquor: a butter sculpture workshop, the Autism Outreach Playgroup, the Chapel Hill-Carrboro Mothers Club, the Spiral Scouts. Rich's catered party looked to be the only event where alcohol was served in the two months following the ordinance change.
Granted, the Code of Ethics the Town Council adopted in November last year doesn't specifically rule out a council member petitioning for an ordinance change that would allow her to reap financial gain, but Rich's behavior smells like deviled eggs left out too long on the buffet. Her integrity has shriveled like a Vienna sausage forgotten on the steam table.
Laurin Easthom said she wished she had known of Rich's personal interest in the petition before joining the 7-1 vote to pass the ordinance. (Matt Czajkowski was the lone nay vote; Sally Greene was absent.) "Had I known she was personally going to take advantage of the relaxing of rules on alcohol in that building by hosting her own event with alcohol," Easthom wrote in response to an email I sent to council members who voted to approve, "I would have brought it up in the meeting because what one council member does really affects us all, because the council voted for it."
– Nancy Oates