Downtown San Francisco merchants, fed up that no one in authority in town listened to their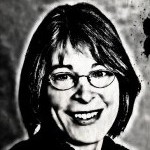 concerns about how lack of parking was hurting their business, came up with an idea to get some publicity. They pooled their resources and held a contest for the most outrageous parking ticket story. The prize? The consortium would pay the winner's parking ticket.
In Chapel Hill, the town genuinely does seem to be trying to create more parking. The completion of 140 West Franklin, right now projected to be at the end of 2012, will add two stories of parking spaces at market rates. Presumably, the parking deck will open, even if the condos don't sell.
And the town has found little pockets of empty space for parking. Signs telling drivers where the spaces are would help, but the town's sign ordinance prohibits using any recognizable logos to advertise – oh, wait, that only applies to private businesses, not revenue generators for the town.
In the interim, we welcome your outrageous parking stories. Share them here.
See some of San Francisco parkers' stories, presented by Chapel Hill native Jonathan Bloom, at:
http://abclocal.go.com/kgo/video?id=8310687&syndicate=syndicate&section=.
– Nancy Oates