A few years ago, a fire in an apartment complex killed five kittens. The Chapel Hill News story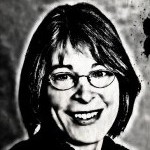 listed the names of all five cats. Last week, a fire in an apartment off Weaver Dairy Road killed a 7-year-old girl. The Chapel Hill News didn't bother to print her name. We had to go to WRAL-TV news to find out she was Asiediya Clement, an only child, and to see a photo of her and learn a little bit about her life.
What this town needs is a newspaper. The Chapel Hill Herald gives us news highlights and provides objective reporting. But it is only a single sheet wrapped around Durham's Herald-Sun.
The Chapel Hill News has become nothing more than a blog on newsprint. It covers news selectively. Generally any story about an animal trumps that of people. When Oliver Smithies won a Nobel Prize, the story appeared on page 3; the front page featured a story about a police dog retiring. It shows its bias, most recently in a story about a fired sanitation worker suing the town. The story referred to the town employee by the pejorative term "garbage worker" and incorrectly stated that the person who initially filed a complaint against Kerry Bigelow was "a neighbor." The woman who filed the complaint was not Bigelow's neighbor; she was a resident of a house along Bigelow's route, in a neighborhood far from his own.
A newspaper should reflect its community. Years ago, when Ted Vaden was editor and the newspaper had more than one reporter, the paper published stories that kept the community informed. These days, that function is filled by The Daily Tar Heel, which during the summer publishes only weekly. It should resume daily publication in a week or two, once the students are back.
– Nancy Oates