John Rhodes, a writer who lives in Efland, contributes this report:
While citizens of North Carolina and the rest of the nation go down an economic drain initially created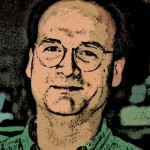 by improper oversight in the real estate/finance market, there's hope … at least for a few.
Former White House Chief of Staff Erskine Bowles is one such lucky chap. What did a giant within the struggling auto industry or a Wall Street finance house have to gain in having a businessman with Washington connections sit on their boards?
The same question should be asked as it relates to Dr. William Roper, CEO of UNC Hospitals.
What would Medco Health Solutions, the nation's largest pharmacy benefits company of its kind, or DaVita Inc., one of the nation's largest providers of kidney dialysis, have to gain from having one of the country's most influential physician executives, who is fully armed with insight to regulatory issues as they relate to health care management, sit on their corporate boards?
Given that a stock's value rises with profit, news of DaVita being sued for intentionally wasting medicines in order to reap hundreds of millions of dollars in unnecessary Medicare reimbursement while Roper served on its board is beyond disturbing (see "Lawsuit Says Drugs Were Wasted to Buoy Profit," New York Times, 07/25/11). The suit alleges that DaVita packaged medicine in larger-than-necessary vials, knowing that Medicare would pay for unused portions.
Between 2004 and 2008, Roper, while serving on DaVita's board, cashed in $2.7 million in DaVita stock, $1.3 million from 2005 alone. As these stock earnings were reported in a June 26, 2009, memorandum from John Lewis, CFO of UNC Health Care, to Richard Bostic, principal fiscal analyst of the North Carolina Assembly – copy of which was sent to Holden Thorp – this should be a major concern for UNC.
After the football thing, just how many scandals – this one national in scope – can one chancellor handle?
Beyond his income from the state – now in the range of at least $800,000 a year – is Roper using his board positions and insight to hospital management to increase the profit of others and himself at public expense?
If so, it would be an understatement to say there's a bit of a conflict of interest here. As CEO of UNC Hospitals, Dr. Roper's number one priority should be the physical and financial well-being of every patient, not that of profit from and for those in the corporate world.
And what if, beyond Medicare and the senior citizens who may have been administered these medications, DaVita products were provided to those receiving Medicaid benefits? The matter would be all that much more serious because of the increase in scale.
Although there seemed to have been no direct conflict of interest for Bowles and his board positions, when "the time was right," he stepped down from a couple of board obligations and as president of UNC.
Should we consider ourselves lucky?
Bowles still has his connections in Washington, where, after having been one of the individuals who approved Roper for his position with Medco Health Solutions, he can continue influencing policy as it relates to the national budget … conflict of interest … health care reform …
How wide open to exploitation should any marketplace be to public officials, on any level, who, beyond the government positions they hold, use their knowledge to profit in the private sector at the expense of the very same public they claim to serve?