Why set kids up to fail? For that matter, why load up their parents and teachers with guilt?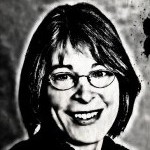 Not everyone is capable of shining academically. On a bell curve of IQ, there are just as many people to the left of the apex as to the right. Extraordinary nurture can elicit amazing results with unremarkable nature, just as extraordinary nature can go to waste without adequate nurture. Add to that individual personality and motivation, and no one can predict who's going to reach great heights and who will sink to eye-averting lows. But we can be sure that not everyone will succeed along the same academic track.
This year, the well-intentioned No Child Left Behind law ratcheted up to a new level. Only four of 19 schools in the renowned Chapel Hill-Carrboro school system met the standards. That reflects less on the quality of our schools than it does on the unrealistic expectations of NCLB. And schools that don't meet the higher standards year after year risk funding cuts or being closed altogether. States can opt out of NCLB only if they give up that federal funding.
The theory behind NCLB, proposed a decade ago and signed into law in 2002 by then-President George W. Bush, was that if you set high expectations for students and teachers, they will meet them. The sanctions for not meeting the goals pushed some school systems to peg teachers' bonuses on whether their students passed the annual assessments. Students who struggled with retaining information long enough to pass tests or whose thought processes led them to different conclusions than the standardized tests did failed.
High school is tough because students are pressured to excel at everything. And none of us do. Just because someone is incapable of meeting traditional academic standards, doesn't mean they can't succeed elsewhere. Give students alternate paths that allow them to flourish in the areas in which they are competent. Holding on to those high expectations for a student who can't meet them is the surest way to leave that child behind.
– Nancy Oates