I suppose I shouldn't be so hard on people in leadership positions. They're probably too busy to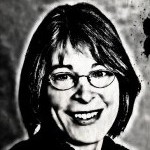 think of the consequences of decisions they make.
Like when Butch Davis, leader of the football program at UNC while it racked up nine or so charges of violating NCAA rules, offered his son a scholarship to play football for UNC without mentioning his decision to athletics director Dick Baddour or Chancellor Holden Thorp. Putting aside the fact that what teenager would want to play football in a program where his dad was the head coach (some teenagers make their college acceptance decisions based on which school is farthest from home), Davis should have mentioned to his bosses that he was offering his son, Drew, a football scholarship.
Drew Davis plays football in high school but has not yet received any football scholarship offers from other schools. Scout.com rates Drew as a two-star prospect, and one of the four quarterbacks Davis signed for UNC was a two-star prospect. The other three had three or four stars. Had Drew come from any other family, Davis might still have signed him. But to keep everything on the up-and-up during the NCAA investigation, keep your boss in the loop.
And why would Drew need a scholarship to begin with? With his dad as the head coach, Drew would automatically have a place as a walk-on – there should be some reward for growing up with a football coach as your dad. But Butch Davis makes $2.2 million a year; in-state tuition, fees, and room and board at UNC add up to $16,879 this year. Davis risking his job by surreptitiously offering his son a scholarship is like shoplifting Tic-Tacs from Walgreens when you have a roll of $20 bills in your pocket.
Maybe Davis wanted out. He gets $2.7 million for being fired, and he doesn't have to set his alarm clock anymore nor answer any more hard questions from the press or the NCAA.
But watching the football program unravel makes me think $2.2 million doesn't buy much leadership these days.
– Nancy Oates