Those of us who watched a fireworks display last night did so on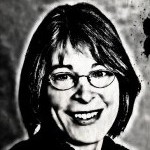 some other taxpayer's dime. The experience gave us a chance to feel, for 20 minutes or so, like the Orange County taxpayers who want to use our new and improved library for free.
Much as I love fireworks, I understand when the town manager, under pressure to create a budget that does not raise taxes, decides that preserving a community-building event is a lower priority than saving a job. The $37,000 the town would spend on the annual fireworks display is the equivalent of an annual salary for your average town laborer.
What I have a harder time understanding is comments from town council members like the quote from Penny Rich in a local newspaper. "We're in such a tight budget year because we don't want to raise taxes," the newspaper quoted her as saying about canceling the fireworks. All true, of course, but ironic coming from someone who voted for the library expansion that will add about $1 million to its annual operating expenses, in addition to the $14 million in construction costs and the debt service on borrowing that amount.
The library expansion will result in a tax hike once it opens next year, as Laurin Easthom pointed out during last week's council meeting. No one argued with her matter-of-fact comment.
Rich told the newspaper that she hopes the fireworks will be back next year. But hope is not a method. We expect our town leaders to think through their decisions, weigh the ramifications and plan accordingly.
— Nancy Oates