The Supreme Court struck down a portion of Arizona's Voter Owned Election law on Monday. North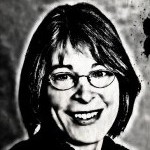 Carolina is one of four other states that have a provision similar to what the nation's highest court deemed unconstitutional. But town attorney Ralph Karpinos said the ruling won't affect Chapel Hill's VOE program.
The ruling did not invalidate using public funds for campaigns; instead it focused on "trigger" mechanisms that give a publicly funded campaign a fresh infusion of cash once a privately funded campaign exceeds a certain fundraising threshold. The mechanism violated the free speech rights guaranteed by the First Amendment by punishing privately funded candidates for raising money above a set level, thus inhibiting their full expression.
Publicly funded candidates ostensibly must abide by spending limits, and the trigger mechanisms placed de facto spending limits on privately funded candidates, too.
Though as we found out during the 2009 Chapel Hill mayoral race, publicly financed campaigns enjoy loopholes. PACs spending money on behalf of a candidate does not count toward the publicly funded campaign's spending limits. Mark Kleinschmidt said he did not know ahead of time that Cam Hill's Chapel Hill Caucus was sending out a last-minute mailing slamming his main competitor in the tightly contested race, but Kleinschmidt didn't repudiate the underhanded move.
The information meeting at 7 p.m. on Wednesday, July 6, will still take place at Town Hall, Karpinos said. He'll be on hand to answer questions. He said that the ruling would not affect Chapel Hill's "rescue funds," which provide a one-time extra cash infusion to publicly funded candidates once a privately funded candidate reaches 140 percent of the public spending limits.
***
Council appointed Will Raymond to the board of OWASA at Monday's meeting. Raymond has served tirelessly on a number of town commissions and advisory boards over the years. OWASA will benefit from Will Raymond's attention to detail and thorough knowledge of how town government works.
Anita Badrock completes her term on the Personnel Appeals Committee this week, only to take on a new appointment to the town's Community Policing Advisory Committee. She also serves on the Comprehensive Plan Initiating Committee. A former human resources professional, she now works as Community Home Trust's operations manager.
***
Former council member Cam Hill won the contract to renovate the Edward Kidder Graham house on Battle and Hooper lanes. The house is privately owned, but receives some Historic Preservation tax credits toward the renovation. At the time the house was purchased, for $875,000 in October 2010, renovation costs were estimated to be about $700,000. The owner hired local talent in Hill: He can walk to work from his home on East Rosemary Street that UNC gave him (along with a lumpsum of cash) about a decade ago in exchange for his house on Cameron Avenue and Merritt Mill Road that the university turned into a parking lot.
– Nancy Oates