Words I never thought I'd hear a lawyer utter: "Vagueness is your friend."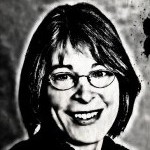 That sentiment came from Sally Greene during Monday night's final council meeting of the fiscal year during the discussion on whether to charge Orange County residents who live outside of Chapel Hill for a library card. At the May 25 meeting, the council was united in charging out-of-towners for a card. But once the county commissioners saw that council was serious about reducing Chapel Hill taxpayers' subsidy of out-of-town users, the county kicked in another $90,000 to what it would contribute to the town.
Laurin Easthom and Matt Czajkowski weren't buying it, especially given that the money came with strings attached, in the form of an interoperability agreement. If the county is going to up its contribution, it wants to share in the upgrades Chapel Hill is making to the town library. The vague document the county wanted the town manager and mayor to sign didn't have specifics on what form the sharing would take, how much say the county would have over those decisions, how much this would cost and how much of that expense the town would have to pay.
That's when Greene became a proponent of vagueness. Some county commissioners had button-holed some town council members (but not Easthom) to sell them on the county's offer. Greene said she had been assured that the county would pay the money even if the town didn't sign the interoperability agreement, and the town would have 18 months to come up with an agreement, due in November 2012. Town manager Roger Stancil clarified that the county would pay for only 6 months without a signed agreement. Nevertheless, Greene and other council members were willing to take the money and talk.
Czajkowski, who, having worked business deals in his life, has a better grasp of strategy, pointed out that caving for $90,000 (the difference between the $250,000 the county has paid for years and the $342,986 it offered for 2011-12) would make it all the harder to take a believable stance charging for cards next year if an agreement could not be worked out. He also noted that the county gets a very good deal by paying $90,000 to relieve itself of providing high-quality library services for county residents and to avoid the wrath of county residents who would have to pay for library cards.
Perhaps the elation of a 10-week break from council meetings messed with Mayor Mark Kleinschmidt's analytical thinking. He said that the county had agreed to pay 30 percent of its library budget to the town by 2015, so the town would get more money in future years. But the agreement has a loophole: If the county reduces its library budget, it reverts to paying the $250,000 it has paid for years. And why shouldn't it reduce its budget? By next year, Chapel Hill will have a state-of-the-art library (complete with coffee shop and gift shop) that the town will let county residents use for free, and the town may pay to share those resources with the county.
– Nancy Oates