The Town Council season finale airs tonight, beginning at 7. Among the topics up for discussion is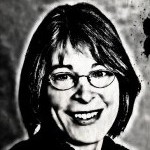 whether and how much to charge for library cards.
Last month, council preliminarily rejected Orange County's contribution to the library and, instead, left open the option of charging out-of-town users for library cards. At present, about 1,400 out-of-county users buy a card for $60 a year. An additional 11,200 of the library cardholders live in Orange County but outside of Chapel Hill. Conservatively, families would buy only one card per household once they had to pay for a card, and assuming an average of 2.5 members per household, the potential market is 4,480 households.
Every one of those households purchasing a card at $60 would yield $268,800 annually, still shy of the $340,000 the county indicated it would pay in the coming year but more than the $250,000 the county said it would pay if it had a bad financial year. If every one of the existing out-of-town cardholders bought a card, the revenue would total $672,000. A little more than half of existing cardholders would have to buy a card to equal the county's expected contribution, and about a third of existing cardholders would have to purchase a card to equal the county's $250,000 fall-back contribution.
At its May 25 meeting, council bandied about numbers for what to charge, ranging from $60 to $100 or more annually. Council requested a sliding scale to accommodate low-income users wanting to check out materials. Reports submitted by town manager Roger Stancil and town library director Kathleen Thompson indicate that a sliding scale would not be feasible, given the strain it would put on library personnel who would have to enforce the new rules and verify who would qualify.
Stancil's recommends the town charge $60 and forgo the sliding scale, in hopes that other entities would help low-income out-of-towners afford cards. Given the value many people place on reading, asking charities and the general public to donate a card to poor families might succeed. The Town of Carrboro might subsidize card purchases for low-income families, and schools might hold fundraisers for card subsidies.
If the town had the capability of issuing monthly cards or accepting monthly payments, that could solve the sliding scale dilemma. A family that could not come up with $60 all at once might very well have an extra $5 a month.
Stancil and Thompson recommend waiting until Jan. 1, 2012, to charge for cards. Orange County will pro-rate its $340,000 annual contribution until Chapel Hill begins charging for cards. Thompson is pessimistic about the number of out-of-towners who will buy a card, counting on no more than 20 percent of potential buyers.
The memos do not state a reason for the pessimism. Given how hard library supporters lobbied for the expansion, clearly they would expect higher sales. Designating the coffee shop and gift shop for members only might stimulate card sales.
– Nancy Oates