A light bulb went on when I read Ed Harrison's comment implying that Carol Ann Zinn was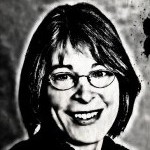 wrong in her assessment that $400,000 was moderate-priced housing in Chapel Hill. Sally Greene had asked Zinn at Monday night's public hearing what her moderately priced condos would cost. Zinn did not put a dollar figure to it as they wouldn't be built for 4 to 5 years, even if approved that night. Gene Pease asked what moderately priced housing costs today, and Zinn told him about $400,000.
According to the Chapel Hill Board of Realtors' website, the 2011 year-to-date average sales price of a home in Chapel Hill is $391,395. That includes new homes and resales. New homes always sell at a higher price than comparable "used" homes. Zinn knows real estate, as she has been building what people want to buy in Chapel Hill for more than 30 years.
The realization that some members of Town Council don't know how much it costs to own a home in Chapel Hill today sheds light on why they have made some decisions that don't seem to be in touch with how most of us live.
Over the 15 years I've lived here, I've watched the Manhattanization of Chapel Hill. As Matt Czajkowski pointed out Monday night, when you restrict supply of a desirable asset, the price goes up. In Chapel Hill, the price of housing has gone up in recent years, which increases our property tax bill.
This is why some voters (not just me) rail at the council's decisions to restrict housing supply even more. Council members perhaps bought their homes more than a decade ago when housing prices weren't so high, and they are employed or supported by spouses who can comfortably afford the high property tax bills – high because they're based on the county's market-value house valuations, not so much because of the $1.69 per $100 of assessed value.
Ironically, the first two-and-a-half hours of Monday night's meeting were devoted to comments from Northside residents who are being pushed out of their neighborhood due to high property taxes and the redevelopment that comes with small homes in desirable locations. Bill Strom, when he slunk out of town in 2009, bought an apartment on a street in Manhattan that 15 years ago was lined with tenements occupied by low-income residents. Then developers came in, bought them out, and resold them to the wealthy for renovation. Low-income residents were pushed farther away from the city center.
Over the past decade, Chapel Hill housing prices have reduced the diversity we used to value in town. Everyone below the upper-middle-class struggles to make ends meet these days in Chapel Hill. A building moratorium won't prevent home prices from rising. That's clear from Carrboro's mill house neighborhoods, which on a price-per-square-foot basis are the most expensive housing in the area. And restricting multifamily housing in areas the council has target for dense growth makes no sense at all.
– Nancy Oates