One in the morning, and Mayor Mark Kleinschmidt appeared stunned by a one-vote majority of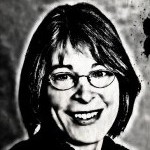 his Town Council colleagues that sounded the death knell to Aydan Court.
All nine members of council showed up last night for what turned out to be six hours' worth of information covering two development matters, the proposed moratorium on building in the Northside and Pine Knolls neighborhoods, and the smart-growth plan for a 6-acre parcel owned by Carol Ann Zinn along N.C. 54.
Expert witnesses made presentations addressing the environmental concerns of Penny Rich, Ed Harrison, Jim Ward and Donna Bell; town staff and all advisory boards recommended approving the multifamily, smart-growth plan; affordable housing proponents argued for the multifamily option, which would put more than $1 million toward furthering affordable housing in Chapel Hill; commerce professionals and smart-growth advocates made a case for Zinn's multifamily project. But in the end, Rich, Harrison, Ward and Bell, joined by Sally Greene, voted to reflect how they "feel."
The vote was truly baffling. A lawyer reminded council that they are to consider only the testimony of expert witnesses, not lay people, when evaluating the project's impact. Yet five council members blatantly admitted their decision was based on emotion. Rich (has she ever approved a proposal by a serious business woman? Think Zinn, Traci Davenport, Laurie Paolicelli and Anita Badrock) brushed aside the state-of-the-art stormwater management system, saying stormwater "still bugs me," though she cited no specific concerns. Bell said she "feels" like council had to "fight too hard" to get the changes Zinn made. Ward said he "regrets" going against staff and advisory board recommendations, but couldn't approve a project he felt might make Little Creek's contraction worse. Greene admitted fatigue prevented her from articulating why she was against the project. Harrison was peeved that the applicant and supporters took more floor time than those opposing the project. Kleinschmidt reminded him that the applicant has the burden of convincing council to make an exception, so would need more floor time.
Ironically, some Meadowmont residents opposed Aydan Court, underscoring some council members' "feeling" that now that they've bought homes in Chapel Hill while it was still affordable, they can vote down projects that would create a toehold for middle-income families to live in town.
So Zinn is free to build a single-family subdivision. And as Rich callously pointed out, what Zinn builds "is on her, not me."
– Nancy Oates