Tonight's Town Council meeting will be the closest event Chapel Hill has to the World Series of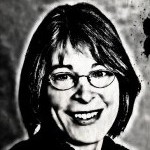 Poker. The Aydan Court special use permit application returns for another round; expect players to see, raise, call and maybe even bluff.
Zinn Design Build owns a 6-acre parcel off N.C. 54 in Durham County, just behind UNC's Paul Rizzo Center in Meadowmont. With current zoning, Carol Ann Zinn could build 17 single-family houses on it without seeking council's approval. Instead, Zinn, who has been successfully developing and building award-winning homes and communities in Chapel Hill for more than 30 years, came up with a multifamily concept that fits with the high-density development along mass transit routes that the council has been advocating for years. For the past two years, Zinn has been reworking the design based on feedback from council.
The land abuts a Waterfowl Impoundment area, and some council members – Ed Harrison, Jim Ward, Penny Rich and Donna Bell – don't want to see any development on the parcel, so at the council meeting on May 25, they spoke out against the SUP. Gene Pease, Matt Czajkowski, Laurin Easthom and Mark Kleinschmidt favored approval, understanding that if the rezoning were denied, Zinn could build the single-family subdivision without any input from council. Sally Greene was away on a family emergency.
Layered on top of all this is Zinn's proposal to designate the payment-in-lieu of affordable units to Habitat for Humanity, not the Community Home Trust. Council members and those who work in the affordable housing field agree that they'd rather have payment-in-lieu instead of more affordable units.
If none of the eight council members has a change of heart, Greene becomes the tie-breaker. If she sides with the deniers, Zinn could build her single-family houses. But would she? The high-end home market is slow these days, though less so in Chapel Hill than elsewhere in the Triangle. And Zinn makes no secret of her conviction that the town needs more moderately priced homes (as the condos in her SUP application would be).
Would she put off building until the end of the year, when the real estate market might change, as perhaps would the make-up of the council after the election? Or would she give up trying to make the council happy and build the subdivision the ordinance allows? After all, she's taken significant grief from council for years, including in 2009 when then-Mayor Kevin Foy lit into her for deigning to build on land that has been zoned for residential construction. Will she build affordable units instead of making payment-in-lieu?
Will the council give up all chance of having some say in what is build? Or will it vote to continue to work with Zinn to shape development?
Will some philanthropist come through with an offer to pay Zinn for her time and expenditures to date, then arm the property with conservation restrictions?
Tune in tonight for what might be the final round.
– Nancy Oates