If you want to have your wedding at the former Chapel Hill Museum building, you've got until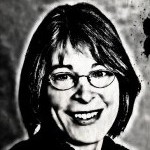 June 30. Come July 1, the town will close the above-ground portion of 523 E. Franklin St. An engineering report convinced town manager Roger Stancil to close the street-level section of the building rather than find money for extensive repairs in a tight budget year. Evidently the money the town stood to make by renting out the space for private catered functions wouldn't go far enough to warrant making the repairs.
At the May 23 meeting, Penny Rich, a caterer, argued vociferously for alcohol to be served at that site without a separate permit. She said the venue would be more attractive to caterers if the caterer did not have to apply for a permit each time. Presumably, Rich would not be accepting catering gigs there, given the Ethics Policy the council adopted in March. But the space would provide one more venue for others in her profession to make money.
Rich said the town could command rent of up to $100 an hour for the space if alcohol were permitted, as opposed to the $30 to $50 an hour for space without permission to consume alcohol.
Rich said a police officer must be present at all catered functions where alcohol is served. She implied that would prevent people from drinking too much and driving. At the events I attended at the former museum building when alcohol was served, I didn't see any police officers. Perhaps they were working plainclothes. Police officers can detain people for cause, but if an inebriated person slipped out undetected and caused harm, would the town be liable? Would the town have to pay for the police officer's time on duty at the event? Can private citizens or businesses hire on-duty police officers to cover events, or would these be off-duty police? What is the town's liability then?
Once the top of the 523 building closes, the town has a chance to rethink its somewhat spontaneous decision to allow alcohol on its property. In the meantime, though, the Historical Society will remain open in the lower level. Maybe the understated nonprofit could benefit by hosting regular happy-hour fundraisers. Cheers!
– Nancy Oates