The library figured prominently in the budget discussion at Monday night's Town Council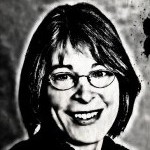 meeting. You may recall that Sally Greene was away on a family emergency the night council rejected the county's contribution and approved charging for cards. She clearly disagreed with the council's move, and she voted for the budget Monday night only on the condition that charging for cards was not set in stone.
Mayor Mark Kleinschmidt assured her it wasn't. Since the council's vote, the county reached out to him and said it might pony up more money than the $500,000 by 2015 that it intimated previously. Kleinschmidt reminded the county of the $1 million figure that had come up in earlier talks with the county but cautioned that he wasn't sure the council was willing to accept even that amount. Autonomy can be heady, and Jim Ward, for one, wasn't interested in taking any money from the county with interoperability strings attached.
The other surprise announcement came from the Friends of the Library, which offered a one-time gift of $200,000 from the Cornelia Spencer Love Fund to make up the expected shortfall in the first year of selling cards.
Town manager Roger Stancil's budget stipulated that cards to Orange County out-of-towners would cost $60 per household, just as it does for households in all other counties. Matt Czajkowski made a case for raising the price to $100. Ward backed him on it. An editorial in the Durham Herald that Ed Harrison had circulated to his colleagues on the dais said that town residents pay $44 apiece for library services. Costing it out, an in-town family of four pays twice what a comparable out-of-town family would pay to use the library. A family pass to a municipal pool costs about $400 for an in-town resident and about $600 for an out-of-town family. By that comparison, $100 for unlimited dips into the library would be just as refreshing and would not seem excessive to many families. Remember that the town has agreed to some sort of sliding scale for low-income users.
Council ultimately approved the budget with the card fee set at $60, with the understanding that the council could choose to raise the fee or do away with it altogether, depending on what happens in the next chapter.
– Nancy Oates