Town manager Roger Stancil has the $62,000 tipping fees expenditure covered. It's just a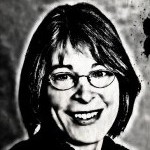 matter of moving some numbers around, he said. Turns out the town had planned to pay the county $90,000 this year as part of its share for purchasing greenway land. The town will pay the unexpected tipping fee expenditure from the money set aside for the land purchase, then put whatever remains of the $90,000 toward the land purchase.
And Jim Ward saw through my concern over our over-paved neighborhood. Streets in our part of town have been resurfaced so many times that they are about the same height as the curb, creating a sharp drop-off where the street meets the gutter. We have a similar height discrepancy between the street surface and manhole covers, which are as deep as potholes. When I mentioned to some neighbors that our streets are once again slated for another inch of resurfacing, the ad hoc response was that we should pull a Tiananmen Square protest, laying our bodies down when the asphalt trucks arrive. Ward made Public Works director Lance Norris promise to mill the edges of the streets to reduce the sharp angle of the drop-off. But nothing can be done about our manhole potholes.
Ward found no support for giving the Orange County Visitors Bureau an extra $20,000. Already the town gives the bureau $150,000 annually to promote tourism in Orange County. Laurin Easthom said that, given the tight economy, now was not the time to gift more money to the Visitors Bureau while cutting funds to nonprofits. Ward said the tight economy is precisely the time when the town should be supporting the Visitors Bureau. He pointed out that Durham is building ever more hotels along our county border, and Chapel Hill needs to be able to compete. Hotel tax contributes to town revenue, some of which is used to support nonprofits. Sally Greene sided with Easthom, and when Ward made his motion, no one seconded it, rendering it dead before it even came to vote.
Perhaps that was for the best. Ward's seat is up for re-election this year. Had his motion come to a vote, he would have run the risk of being labeled "pro-business" and accused of being part of the Matt Czajkowski/Gene Pease pro-business cabal.
Pease was absent from Monday's meeting. Donna Bell left shortly before the end of the meeting with the council's blessing as she felt ill.
– Nancy Oates