Most of the time, municipal processes work just fine. But once in a while, something comes up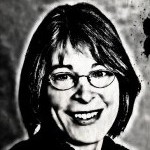 that gives "government workers" a bad name. The street resurfacing recommendation that is part of tonight's consent agenda is one of them.
Because of the increase in tipping fees at the landfill that the county did not determine until after town manager Roger Stancil had already formulated a budget, Stancil is now scrambling to come up with an extra $62,000. Rather than find someone on staff to lay off, he could delay some nonessential improvement. Road resurfacing tops my list. It seems a nicety to do regularly when coffers are flush, but low enough on the priority list to do without when money is tight. Kind of akin to skipping a haircut to pay the light bill.
So when I saw the recommendation for road resurfacing, I checked the list of roads that the town said had not been resurfaced for 18.5 years, on average. I was surprised to see streets in my neighborhood and streets I drive regularly that have been resurfaced in the past few years.
I can't vouch for every street on the list. Perhaps there are a half dozen streets that haven't been resurfaced in 34 years that balance out the half dozen streets I know were resurfaced in the past three years. But given that the entire list of 39 streets constitutes 6.4 miles of roadway total, it would be worth having someone from Public Works drive over to the 39 streets and take a second look. Delaying the resurfacing on at least some of the roads on the list would not affect quality of life in town or cause harm to the streets. And it could instantly come up with the extra $62,000 for tipping fees.
– Nancy Oates