Commercial and residential property owners filed suit against the Town of Chapel Hill today to obtain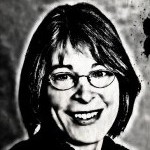 information that may show whether some Town Council members should be disqualified to vote on the IFC shelter special use permit application. Dogwood Asset Management, the owners of Homestead Station, the shopping center on the corner of Homestead Road and Martin Luther King Jr. Boulevard, and John and Leslie Walker, who live across the street from where the homeless shelter is to be moved, filed suit to vacate the council's approval of the SUP and acquire access to relevant documents, such as minutes to some of council's closed sessions, and to ask questions of council members under oath to determine whether some council members had already made up their minds about how they would vote on the shelter SUP application before the public hearing earlier this year.
At the May 9 council meeting, lawyer David Rooks asked Mayor Mark Kleinschmidt and council members Matt Czajkowski, Ed Harrison and Penny Rich to recuse themselves from voting on the shelter SUP application. After a quick consult with town attorney Ralph Karpinos, no council members recused themselves. Once the matter goes to court, a judge will decide whether any council members will be disqualified from voting.
Those council members, in responding to a survey sent out by the Chapel Hill-Carrboro Chamber of Commerce prior to the 2009 election, indicated they would vote for relocating the IFC homeless shelter to "its new location" on Homestead Road. Gene Pease responded similarly to the survey, but he was absent from the May 9 meeting.
Few parties, with the exception of John Edwards, perhaps, have the resources to go up against the government and expect to win. The plaintiffs are realistic in their expectations, probably wanting the lawsuit to give them a little leverage to negotiate the emergency beds component and have their concerns be heard. A discovery process may quantify what the rest of us "know in our hearts" (to borrow a phrase from witnesses in the recent murder trial of Brad Cooper): Whether or not council members had made up their minds early on about moving the men's homeless shelter to Homestead Road, IFC apparently had the emergency beds in its plan all along.
Despite its claims that the facility would be only "transitional housing," IFC treated the emergency beds as a deal-breaker when Matt Czajkowski proposed approving the SUP without the 17 emergency beds. The IFC would have been able to build the exact facility it wanted, though the emergency shelter portion would not be guaranteed, giving the town and IFC greater power in negotiating with the county and other organizations to do their fair share in caring for the homeless. But except for Czajkowski and Easthom, the rest of the council caved, thus ensuring that Chapel Hill — a small corner of Chapel Hill, at that — would take full responsibility for the homeless.
If nothing else, the lawsuit may serve notice in these months before the November election that voters want council members who will listen to and seriously consider the concerns of all taxpayers.
– Nancy Oates