You know that music in some movies that, no matter how pleasant the scene, you get an anxious feeling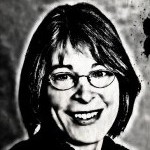 the pit of your stomach? Like in Jaws, vacationers may be frolicking in the gentle waves on a sunny day, but when you hear that music, you know: No good can come of this.
I heard that music while filling out the Parks & Rec preference survey. Question 14 asked me to indicate my level of comfort for funding sources for park areas or facilities needing improvement, and the first funding source on the list was "User Fees." There was a tightening in my gut that got stronger as I got to third on the list, the "temporarily increased taxes" of a bond referendum.
As a member of the ever-shrinking demographic not wealthy enough to take advantage of loopholes and tax cuts, yet too wealthy to qualify for subsidies, my heart sags at the notion of once again picking up the slack from groups at both ends of the spectrum.
User fees make sense, if you have the money or qualify for a sliding scale. But society is becoming ever more polarized in terms of wealth. Taxes are high in Chapel Hill, but many of us are willing to pay them because of the amenities and services they cover that make our town a nice place to live. But when we're asked to pay user fees on top of high taxes, then we inch a little farther along the haves vs. have-nots continuum. Having beautiful pools and gyms and athletics fields makes for a nicer place to live. But if they're only available to those who have a discretionary $5 per use, then for those without the discretionary money to spend, what good are those facilities?
Members of a community take care of one another, paying taxes to cover schools and other venues and services, even if we, personally, don't use them. But we need to find the proper balance so that our high taxes don't push out all but the wealthy, and piling user fees on top of high taxes doesn't create a parallel level of amenities open only to the wealthy. We would lose diversity, and if we want a community only of country-club wannabees, we might as well move to Cary.
– Nancy Oates