Penurious by necessity, I have never had a latte. Yet soon I may be dunned the equivalent of two lattes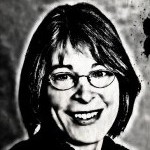 a week. First the library expansion and the proposed quarter-cent county tax hike on the November ballot to go toward education and business development, and now an additional half-cent tax increase waiting in the wings to go toward our 25-year transit plan.
While I firmly believe that we could avoid a tax increase if our county commissioners were better stewards of our money, I can't quibble with the investment in our future by spending on education, encouraging commercial development and increasing public transportation options. But I'm far from quibble-free.
At last Wednesday's Town Council meeting, council members had the option of voting to support the transit plan with or without pushing for the additional half-cent tax increase to be on the ballot in November. Because county commissioners are elected in even-numbered years, the only reason to go to the polls this year would be to vote for or against the tax increase. Citizen Will Raymond spoke out against rushing the half-cent increase, and Matt Czajkowski and Gene Pease agreed.
Raymond used the word "disenfranchised" in referring to voters in rural northern Orange County, and that struck a nerve with Mark Kleinschmidt. Our usually politically correct mayor railed that if voters really don't want the tax increase, they will go to the polls and vote it down, and that the presence of some "wacko Tea Party candidate" on the ballot shouldn't make any difference as to whether people go out to vote.
Kleinschmidt, given his work fighting death penalty cases, should have a better understanding of the disenfranchised in our society. Psychologists define "locus of control" as the belief each of us has about the extent to which we can make a difference in the way our life plays out. Go to the courthouse in Durham and watch who repeatedly pushes the button while waiting for the elevator (as if that will make it arrive faster). Generally, lawyers and people used to dressing professionally every day display that internal locus of control behavior. Those who look down-and-out often have an external locus of control; they believe they are unable to influence the people, events and things that affect their lives. High wealth correlates to internal locus of control; low wealth to external locus of control.
Demographics show that people in rural areas have less money than people in urban areas. Thus, there are likely to be more people in northern Orange County who, on the first Tuesday in November, will consider the cost of gas to drive the long distance to the polls and the anxiety of asking to come into work late or leave early to vote and think, "Why bother? The tax increase will pass anyway."
The council – including Kleinschmidt – voted 7-1 for the option that did not include rushing the tax increase to the November ballot. Jim Ward was the only one to vote no, stating that he wants the tax increase at the earliest occasion.
– Nancy Oates