Town Council reached the end of its rope last Wednesday night when it came to the county's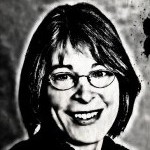 unwillingness to make a larger contribution toward the town's library budget. Laurin Easthom and Matt Czajkowski led the call to begin charging non-town residents a fee for a library card to check out books. (Everyone could still use the computers and reading materials free onsite.)
Despite the still sluggish economy, now is the time to charge out-of-town users, Easthom and Czajkowski said. With the library moving to much smaller temporary quarters in a matter of months, library capacity will be strained. Reducing the demand would ease some of the stress, and presumably by charging out-of-towners for a library card, the library would lose some patrons. Because the library already charges out-of-county users $60 a year for a card, a system is in place to extend the charge to people who live in Orange County but outside of Chapel Hill.
Council members unanimously agreed that, as long as a sliding fee scale or other arrangements could be made to ensure that low-income out-of-towners could still check out books, the town would turn down the county's offer of $250,000 and try to make up the loss through library card fees.
Town manager Roger Stancil estimated that the card fees would bring in only $100,000 to $150,000 a year, and that the library budget would have to be reduced to handle the shortfall (his budget counted on the full $250,000). Czajkowski proposed raising the fee (which has been the same for years) to $100 and begin marketing the library to retain out-of-town users. After all, as one library supporter pointed out, town residents are paying only "the cost of a weekly latte" for the library expansion. Surely some out-of-town library patrons would consider library use worth that amount. Retaining 2,500 out-of-town users would make up the shortfall.
In marketing the library to out-of-towners, the library might look at San Francisco's system of putting book vending machines at high-traffic transit stops. Select a book, swipe your library card, and you've got a good read for your commute.
Considering aid to low-income out-of-towners is compassionate on the part of the council; it is not the town's responsibility. Bear in mind that Chapel Hill has just gifted back to the county an extra $250,000 at least. The county could use some of that money – already designated for library funding for Orange County residents – to subsidize library card fees for low-income residents. If the county balks, it would not be the town denying access to low-income users; it would be the county making that draconian decision.
– Nancy Oates