The way winter has persisted, especially after we had a few days of Southern spring, has everyone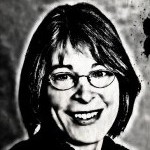 feeling peevish, and Town Council members aren't immune. It didn't help matters Monday night when the council meeting started off with an act of civil disobedience: Several people signed up to filibuster in order to draw attention to the specious firing of two sanitation workers.
I understand the protesters' motivation to keep the issue alive until council discusses it in public. But isn't the hope that council might overturn the town manager's decision? The filibustering Monday night risked pushing some council members to become even more entrenched in their decision not to consider the issue with an open mind.
The filibustering under the guise of petitions to council took up the first two hours of the meeting. Even though one presentation for a special use permit request was withdrawn by the applicant, the council meeting didn't end until 11 p.m. Laurin Easthom gave up sometime after 10:30.
Because it is in the best interest of all of us to have council make decisions before they become overly fatigued, Matt Czajkowski suggested that petitions be heard at the end of the meeting. Sally Greene objected, saying that petitioners might have children and babysitters they need to go home to. Czajkowski pointed out that other presenters, including town staff, might also. Mayor Mark Kleinschmidt countered that he could talk to petitioners and ask them to consolidate their points to avoid repetition. Greene touched a nerve when she implied that might be perceived as stifling public comment.
Donna Bell said she instructs prospective petitioners on how to be more effective in getting their message across. I hope she tells them to face council, not the audience, when they speak. Michelle Laws, the head of the local chapter of the NAACP could have taken a leadership role in effective communication but dropped the ball completely Monday night, as she had during a town hall meeting with U.S. Rep. David Price last week. At that meeting, Price's staff wouldn't let her cut ahead of the line of residents waiting to speak after she had spoken three times already, so she sat in her seat and spoke loudly to those around her, drowning out Price and others. Former Mayor Kevin Foy moderated the event, looking tanned and fit and a good 40 pounds lighter since he was on council. (From where I sat and the way he kept his hands clasped, I couldn't tell whether he still wears his wedding ring.) Foy had to shush Laws that night, as Kleinschmidt had to Monday so that others could be heard.
Civil disobedience, to be most effective, should be a poke strong enough to get council's attention without making them harden their defenses. Strength is in the number of people who speak, not the length of time they take at the podium. No point lobbying for change, if you can't engage the decision makers to listen.
– Nancy Oates