I'm rattled. Last night's meeting marked the second time that I agreed with Mayor Mark Kleinschmidt. I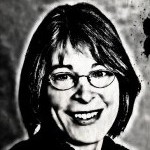 fear one of us is making a terrible mistake.
Dwight Bassett, the town's economic development director, and Gene Poveromo, development manager, teamed up to present a modified proposal to the sign ordinance. The photos they presented showed tasteful signs that were in scale with the streetscape fronting the commercial centers. A development consultant, the manager of University Mall and a representative of the Chapel Hill-Carrboro Chamber of Commerce spoke in favor of the revised Land Use Management Ordinance text amendment.
But a couple of residents spoke out against the revised text change, not so much against the ordinance amendment, it seemed, as against change in the character of the town itself. Both were longtime residents who mourned the way Chapel Hill had changed over the past few decades. One resident asked council to delay voting on the amendment so that she could round up 30 people to come before council to speak out against making the signs more prominent. Call me cynical, but I'd be willing to bet that the 30 people she had in mind are wealthy enough not to fret over the high property taxes we pay because we don't have a strong enough commercial presence to offset residential taxes. One by one, council members seemed willing to delay the vote for another month.
But Kleinschmidt said he had received calls from small business owners whose businesses were drying up because potential customers had no idea that the businesses existed. One of the reasons the commercial area in Meadowmont is struggling is that businesses there have no visibility from the highway. After Laurin Easthom said she wanted to see a change, driving along U.S. 15-501 or N.C. 54, between where Durham ended and Chapel Hill began, Kleinschmidt spelled out the change.
"In Chapel Hill," he said, "you can't tell where the businesses are."
Gene Pease, had he been at the meeting, surely would have backed Kleinschmidt.
It was ironic that Penny Rich, who pushed for a bill that would outlaw using a cell phone while driving, lobbied hard for outlawing logos on the signs. The mix of colors and fonts would look tacky, she said. Just imagine if University Mall's sign had a Chick-Fil-A logo on it, she said, laying it as a trump card of horror.
Logos are a way of identifying a business without reading the words. Drivers barreling down a highway or main artery in town shouldn't take their eyes and attention off their driving while they try to read and process the words on a sign to know whether the shopping center has a place to buy food or clothing or office supplies. Slowing down to safely read signs only clogs traffic behind them.
Council ultimately decided to delay voting on the sign amendment for two weeks so that residents could organize themselves and speak out. I hope the group includes a few brand managers and business people who can convey the reciprocal relationship between businesses and customers needing to find one another easily.
– Nancy Oates