As Greenbridge toes into the starting block of becoming a business school case study, its owners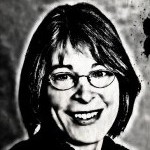 facing bankruptcy, I'm hoping someone who understands financing or the law will explain what I'm missing.
Greenbridge partners came together in 2006 and broke ground in October 2007 on the $54 million project that brought 97 condos on the market in 2010, 14 of them affordable units marketed through Community Home Trust, a nonprofit backed by the Town of Chapel Hill. As the eco-friendly technology and materials got ever more advanced – and pricy – the cost of the units rose. The initial presale prices rose along with it, and at least one person walked away from the deal when informed of the increase.
Still, by the beginning of this year, Greenbridge had closed on 36 units, and its partners said they had an additional 15 contracts. Then, last week, Bank of America, which had loaned Greenbridge $43.8 million, threatened to foreclose. The general contractor had filed liens against the building because the bank failed to release the final $1.6 million the contractor had billed. BoA said the amount was over the guaranteed maximum price for construction. Because of the liens, Greenbridge couldn't close on the 15 contracts, giving the buyers an out. Some took it.
Bank of America has its own money problems. It is closing several offices nationwide and trying to reduce its exposure to risk. It was one of the banks that accepted bailout money in 2008 due to its poor risk-management practices. The bank could work out a refinancing deal with Greenbridge. Once the economy recovers, Greenbridge will be profitable. In fact, it sounds like Greenbridge would be able to meet its obligations if the sales of the 15 units on hold went through. Is this BoA's way of boosting its assets – taking over a large project, holding it for a couple of years, then reselling it at a profit once the economy improves?
To generate cashflow in the interim, BoA might turn the empty units into rental apartments. But with anything short of 75 percent occupancy, it remains on the bank's books as an unstabilized asset. The foreclosure/bankruptcy proceeding will likely take years to resolve. Good luck to any of the condo unit owners who want to resell during that time. All of this over a $1.6 million contract dispute?
Let's just hope that Ram Development is watching this closely.
– Nancy Oates