In a snippet from Dr. Seuss' "The Cat in the Hat Comes Back," a mother surveys a mess and says, "…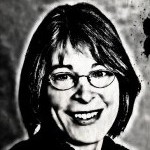 'somebody has to clean all this away. Somebody, somebody has to you see.' Then she picked out to Somebodies. Sally and me."
Something we in Chapel Hill have to clean up is the problem of helping the homeless get back on their feet. Somebody has to step up. The IFC has for decades and now is shifting its focus to long-term solutions to homelessness. But some shelter clients may not be ready to move on to solutions. Many have mental health issues or addictions or both. The state is cutting its mental health services budget, betting that somebody will step up to fill the void.
Several churches have given financial and volunteer help to IFC's programs. Some may well open their doors as a shelter. If they do, here are some of the issues they must contend with:
A place for the men to wash up. Most churches don't come equipped with showers, other than perhaps the apartment for the church mouse, and it's not right to expect the overnight caretaker to share his shower with a dozen or so men who live on the streets.
Laundering the pillows, sheets, blankets, washcloths and towels every morning. It's expensive, and many churches are struggling to meet their budgets already as donations and pledges shrink in the recession.
Volunteer staff. Unless a church can afford to hire staff to stay up all night to run the shelter operation, it will rely on volunteers, who don't always have the same commitment to work as they do to their paid jobs. Volunteers have to be trained to work with a special needs population. A plan has to be made to staff the place if volunteers cancel last minute or don't show up at all. The majority of church volunteers are women, but in this case, more men would have to step up.
Health issues. Head lice and fleas come to mind. A church has to have a room without carpet or drapes or upholstered furniture to serve as a dorm. Often, someone will become ill in the middle of the night – not a life-threatening illness that requires an ambulance, but something that requires over-the-counter medicine or at least cleaning up a mess. (Just try to get that volunteer back again.) And is the volunteer liable if the over-the-counter medicine causes a deleterious reaction?
Security. Ideally, the dorm should be a room that can be sealed off from the rest of the church so that shelter guests don't squirrel themselves away in other parts of the church where they'll be unsupervised. Does the church have to have elevator access to the dorm? What is the church's liability should a volunteer be hurt by a shelter guest?
Despite this, I'm certain churches will do their part. As a taxpayer, I'd like to see the government step up, too. The town spent nearly $50,000 on consultants to fire two town workers and to mediate a Neighborhood Conservation District process. That would have been a nice first step to providing emergency shelter.
– Nancy Oates