The Town Council approves special use permits for local businesses, many of which belong to the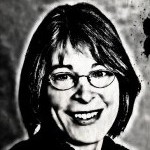 Chapel Hill-Carrboro Chamber of Commerce. The Town Council does not belong to the Chamber. Yet you'd never know that from the Chamber's website. Scroll down through the C's on the Chamber's business directory, and there you'll find a listing for Chapel Hill Town Council.
Town Council members would be within their rights to join the Chamber, which is a 501(c)(6), meaning it is a nonprofit allowed to lobby. The status is the same structure followed by Boards of Realtors, Home Builders Associations and the League of Municipalities. But Aaron Nelson, the Chamber's president and CEO, said that though politicians are often invited to Chamber events, they don't attend for free.
"If I were to comp Joe Hackney's breakfast, he'd have to report it, and so would I," Nelson said. "We skip that by charging him. Then you don't have to worry about someone trying to influence you with some runny eggs."
Coziness between council and commerce doesn't bother Durham. In fact, Nelson said, the City of Durham gives the Durham Chamber of Commerce nearly $100,000 a year. And a while back, maybe 20 years ago, Nelson said, Chapel Hill's Town Council did belong to the Chapel Hill-Carrboro Chamber. Nelson believes that may have ended to avoid conflicts over endorsing candidates.
Nelson said the Chamber spends less than one-half of 1 percent of its budget on lobbying. The Chamber supports microenterprise predominantly, with about 80 percent of its members being organizations with 20 or fewer employees.
And we would certainly expect that the Town of Chapel Hill and its council would support local businesses. But given that the council does have the power to approve or deny SUPs proposed by businesses, having the council appear to belong to the Chamber sends the wrong message. It might imply that any business that has business before the council should join the Chamber first.
We recommend taking the Town Council off the membership directory. And while the Chamber webmaster is fixing the membership directory, update the board of directors page, which still lists only the 2010 board.
"I have to fix that," Nelson said. "2010 went by really fast."
– Nancy Oates