Fortunately, the NCAA men's basketball tournament this past weekend provided excellent training for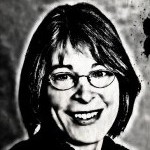 the hours of sitting on the couch in front of the TV that watching Monday night's Town Council meeting required. The public hearing began for whether to approve a special use permit for the IFC shelter. And for all IFC director Chris Moran's pains to refer to "Community House," Phil Mason, in presenting the application for the town, repeatedly referred to the proposal and labeled his slides as "the IFC shelter."
The petitioner's team went first. Note to IFC: Be selective about who you give the mike to when you are paying a lawyer easily $300 an hour to be present as a highly charged issue is being aired. Instruct all participants in the advisability of an economy of words to avoid, say, the architect from imparting such words of wisdom as "the windows are scaled to human height and size and admit light," and a real estate appraiser, who read her resume to the council before specifying that MLK Jr. Boulevard is a highway and clarifying that residential property is "not close, that is, far away."
The proposed facility is attractive and well-landscaped and has green features. And of the more than 45 people signed up to speak, no one disputed the need to help break the cycle of homelessness.
The rub seemed to be the 17 cots for white flag nights and other instances as needed. The IFC expects to serve 500 to 600 people annually with the new facility. Either the program will transition the homeless back into the community at an astoundingly brisk pace or there will be more emergency guests at the shelter than the 17 cots belie. As a former shelter resident revealed, when the need arises, men sleep shoulder-to-shoulder on the floor.
Bless their hearts, the council listened. Due to the lateness of the hour, Jim Ward said he would e-mail the bulk of his comments, and they'll be available from the town clerk later this week. He supported the idea of making the Good Neighbor Policy part of the SUP and working proactively with the police to avoid surprises. He also wanted to make sure that a plan was in place to preserve the cross-property agreement between IFC and United Church of Christ if the relationship between the two ever soured.
Ed Harrison also urged strengthening the Good Neighbor Policy and having an advisory group weigh in regularly. Matt Czajkowski challenged the developers to find alternatives to the emergency shelter beds and, as shelter site opponents could not come up with $450 to pay half the fee to hire the Dispute Resolution Center to mediate with IFC, suggested the town pony up financial assistance for such counsel, peanuts compared to the $25,000 council had approved for a consultant to help with a Neighborhood Conservation District process. Donna Bell stressed the need for clarity of specific behaviors that would be tolerated at the shelter and transparency in how many emergency guests the IFC honestly expected to serve. Mark Kleinschmidt suggested a mechanism be put in place that allowed for changing the specifics of the Good Neighbor Policy as the town grows.
The meeting adjourned at 11:20 p.m. Kleinschmidt announced at the start of the meeting that Gene Pease and Penny Rich were away on business and town manager Roger Stancil was away on a personal matter.
– Nancy Oates