Tonight Town Council begins the IFC shelter special use permit process, which council members Sally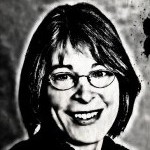 Greene and Donna Bell promise will be rigorous and thorough.
One of the contentious issues that may come up is the fact that the siting of the shelter precludes housing any registered sex offenders, even on white flag nights. Some people have objected to taxpayer funding for a shelter that excludes a segment of the population who might need shelter at times. Others have protested that there is no sure-fire way to determine if someone is a sex offender. Some have proposed that people asking for shelter have a valid ID, which may not be feasible. Debate has railed about whether Chapel Hill should shoulder the burden of housing the homeless, when the county has just as much responsibility to provide a site.
IFC director Chris Moran has gone back and forth about whether the Rosemary Street shelter houses registered sex offenders. Common sense dictates the likelihood that a registered sex offender has stayed there on occasion. Moran has gone to great lengths to distinguish the services that the IFC offers on Rosemary Street from what it will offer at the proposed Homestead Road site. The Homestead Road site, Community House, will be a transitional housing facility, accepting only a certain number of men, who will abide by certain behavior rules, including working toward reintegrating into the un-homeless community.
Except on white flag nights, and then it will be an emergency shelter.
Moran has pledged that Community House will be a good neighbor and has come up with guidelines of how it will keep that promise. But no sanctions are in place if IFC doesn't live up to those standards.
Working to transition homeless men back into the community is a laudable goal and much-needed service. To make it happen on Homestead Road, IFC should consider a compromise: Keep Community House as a transitional housing facility, and do not act as a shelter on white flag nights.
As long as IFC offers emergency shelter, the county has little incentive to spend its tax dollars in contributing to this much-needed service. My sense is that property owners close to the proposed Homestead Road site who object to a shelter in their neighborhood would not object to a transitional housing facility, any more than they have objected to the Women's Shelter and Freedom House.
Too much animosity has built up between supporters and opponents of Community House for this issue to go gently into the night. Compromise will be required of both sides. IFC could make a giant move toward mending fences by agreeing not to use Community House as an emergency shelter. Find a different spot for homeless on white flag nights – the Rosemary Street building comes to mind – or pressure the county to do its part.
– Nancy Oates