Mayor Mark Kleinschmidt kicked two people out of Monday night's Town Council meeting. It marked one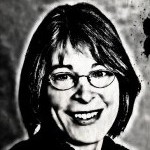 of the rare occasions I agreed with him.
Several people showed up at the meeting to protest town manager Roger Stancil's decision to uphold the firing of sanitation workers Kerry Bigelow and Clyde Clark. For the most part, they sat in the back rows in stony silence, some holding signs calling for Stancil's ouster. Kleinschmidt seemed on edge, and at the first peep from a protester, he delivered a sharp speech about the need for civility, even pointing to a pin on his lapel that he said spelled "civility."
At the second peep, he had the protester removed. Later, when another protester hooted aloud after Kleinschmidt made reference to the council listening to differing opinions, he had that protester escorted out as well.
As well he should. It's hard enough for the average person to stand before an audience, knowing the TV cameras are rolling, and say something that council members may not want to hear, watching the light flash too soon from yellow to red and having to decide whether to break the rules and finish what you have to say or return to your seat without having made your point. It's all the harder if the audience is jeering derisively.
Trying to get some council members to pay attention to life beyond their privileged, wealth-insulated world can sometimes seem an impossible task. Facts and reason aren't always enough. But we need town residents to speak up, not give up, when council seems out of touch with what life is like for residents who have not enjoyed the advantages those on the dais have. Mocking council members will do nothing to open their hearts and minds and will likely dissuade others worth listening to from walking up to the mike and saying what needs to be said.
On an unrelated note, Ed Harrison missed Monday's meeting as he was in Washington, D.C., attending the annual legislative conference of the American Public Transportation Association. He serves on the Triangle Transit board of trustees.
At Monday's meeting, Jim Ward announced that he would miss the Comprehensive Plan planning session on March 17 due to family business.
– Nancy Oates