I've heard tell that the only benefit of UNC sports teams is to get money and that the teams aren't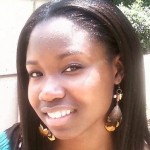 resourceful otherwise. But what about the intangible benefits to students and student-athletes that don't show up on the balance sheet?
Over the course of a year, UNC athletics earns more than $70 million. This is about half as much money as the university received through federal aid ($121 million) and about two and a half times as much state aid ($26.1 million) for the total population of students in the 2008-09 school year. Though this is a huge source of revenue, it's also a huge source of morale. It keeps stands filled with fans dancing to "Sweet Carolin[a]," rooting on cheers and swaying back and forth to the alma mater.
Not only is UNC the 5th top public university in the U.S, but its NCAA Division I Atlantic Coast Conference teams tend to be very successful. Despite the latter, some students say that the school's level of achievement in sports was the least interesting reason they chose to come here. They came here for an education. Furthermore, attempts by athletic recruiters for the best athletes can make it easier for student athletes to be exploited. Not by physical injuries – by educational exploitation.
Though athletes may attend this prestigious institution, how are they, like the rest of us, able to gain the true value of their education, which costs about $19,800 a year for in-state students (including room and board and fees) or $38,900 for out-of-state students. In and out of season, most athletes must condition and practice while enrolled in at least 12 credit hours. Yet, these negatives can be positives, especially after a victory.
Seeing their team work hard to persevere in tough games helps student-fans realize that they, too, can achieve. They even relate this to all aspects of their life. And when some student-athletes turn their back on education, like former basketball players Ed Davis and Larry Drew, student-fans feel frustrated.
Sports can actually motivate students to study harder so that they can have their assignments finished to attend sporting events. Students do this just about every week, especially during football and basketball seasons.
Yes, the athletics program makes a lot of money.
Yes, athletes are exploited.
Yes, perseverance pays off.
And, yes, the student body benefits from athletics, even those cheering in the stands.
Sporting events are a literal reflection of unity and pride among UNC students, faculty, staff and friends. UNC students may not realize the major influences a seemingly money-hungry athletics department has on their university. However, at the next game they should take a deep breath, look at the Carolina blue skies and release the stresses of a week's worth of cramming and trying to ace classes at their historically athletic and academic powerhouse – or to put it more simply, sweet Carolina!
– Ebony Shamberger