It may be Valentine's Day, but the town isn't feeling any love for annexations or for moving the library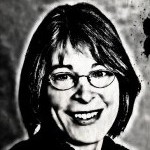 to University Mall. Both items are on the agenda tonight, and town manager Roger Stancil has given a thumbs down to both.
Town staff prepared a list of possible sites to annex. However, water and sewer access has to be in place before the town can approve annexation. The two most likely spots to be annexed are the Northwest Area, land near the town's operations center and the Rogers Road Small Area Plan Study Area, and land south of Mount Carmel Church Road and East of U.S. 15-501, which includes the Obey Creek parcel. But Stancil recommends no annexations in 2011. We'll see whether council members agree.
Enthusiasm for the much ballyhooed plan to relocate the library to the mall has cooled. After factoring in the $4 million purchase price of the space now occupied by Dillard's, the cost savings have dwindled to a mere $1.5 million less than proceeding with renovating and expanding the library at the current site so as to add a coffee shop and gift shop. U Mall management wouldn't budge on the sales price. Looks like Dillard's will stay after all.
– Nancy Oates