You've gotta give council member Gene Pease credit for cutting through the hypocrisy at Monday's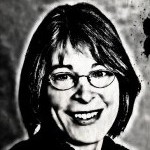 Town Council meeting.
Town manager Roger Stancil announced his recommendation that the town stop exploring the idea of moving the library to University Mall permanently. Mall owners held firm to their $4 million sales price of the space now occupied by Dillard's, and that would not generate enough savings over the original expansion plans to offset making enemies of the Friends of the Library.
That should have been the end of that. But several supporters of adding on to the current library, all of them retirement age or close to it, had come to the meeting to try to persuade council to quash the move to the mall. So even though they'd already "won," supporter after supporter, pink hearts taped to their shirts, took the mike and read their speeches. During their occasional glance up from their written pages, they beamed their approval of Stancil's recommendation.
Their words were a far cry from their rage during the public comment phase. After the last self-righteous speech had been read, Pease spoke. He called them out on their vicious criticism of the council's decision to look at cost-effective alternatives to the original expansion plan. During the public comment phase, residents opposed to moving the library to the mall had accused council members of backroom dealings and manipulating the numbers to push through a dastardly plot.
"That's crazy talk," Pease said. "I take offense to that."
Pease praised the council for considering alternatives, especially ones that had the potential to save the town significant money. He emphasized that the town, council and mall representatives had been unusually open in the progress of the discussion, perhaps to the detriment of holiday sales at Dillard's, which had to convince shoppers that the store would still be around for post-holiday gift returns.
Then Matt Czajkowski made a plea for considering technology in the library plans, which are now 8 years old and fast becoming out of date. Czajkowski held aloft the Kindle used by his mother, who was 90 when she died last month. How people use libraries and consume reading material are changing. More than half the books purchased this past holiday season were e-books.
"The Kindle is not a fad," he said.
A library is affordable entertainment for the elderly living on fixed incomes. They want their coffee shop and gift shop and a place to read books in a park-like setting. Maybe they feel they've earned it. What they haven't earned is a pass for being mean and vindictive just because they think they're not going to get their way. Good for Pease holding them accountable for their behavior and speaking up for civility.
– Nancy Oates