Lex Alexander, current owner of 3Cups in Village Plaza and former owner of Wellspring, before he sold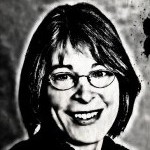 that small grocery chain to Whole Foods, petitioned Town Council last Monday to dispel the notion that Chapel Hill is "too prissy" for food trucks.
Alexander asked that "mobile food units," known to the rest of us as "food trucks," be allowed in Chapel Hill. Two years ago, he moved his 3Cups business to Village Plaza, a shopping center divided by a vacant lot and deteriorating parking lot. Now that the vacant property has been purchased by Ginn & Co., which plans to repair the parking lot and tidy up the vacant lot while deciding how best to develop the property, Alexander would like to populate the expanse with a collection of food trucks.
Food trucks make sense from an economic development standpoint, Alexander said, because Chapel Hill can be prohibitively expensive for a startup restaurant. Food trucks are a good way to test market a cuisine to determine whether there's enough demand for a brick-and-mortar restaurant. He confirmed that the Orange County Health Department holds food trucks to the same standards of hygiene as restaurants. Eaters are better served because food trucks bring them dishes that are often cutting-edge or hard to find. Finally, Alexander said, food trucks are inclusionary.
Then council member Ed Harrison let drop the little-known fact that food trucks are not banned in Chapel Hill; the Land Use Management Ordinance doesn't address it at all, other than to say that a food truck operating at a special event needs an Outdoor Special Events permit. And no one on town staff seems to know what to do about a food truck not connected to an outdoor special event.
Jim Ward wasn't convinced of the unmitigated benefits of food trucks. Because food truck owners don't have to pay property taxes or rent on a building, he feared they had an unfair advantage over restaurant owners who have higher overhead. Alexander was quick to point out that some might say restaurants have an edge over food trucks in that restaurants have the advantages of seating, wait staff and restrooms.
Whether to amend the text in the Town Code and LUMO to include regulations for food trucks will be open for comment at a public hearing scheduled for Feb. 28.
– Nancy Oates