Even discussing an update for the town's Comprehensive Plan had plenty of points of contention.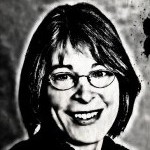 Should the town work on an update of the existing plan or create a whole new plan? How far into the future should the plan aim to govern? Should the committee to work on changes to the plan try for greater diversity among members or stick with "the usual suspects and policy wonks"? Should there be one committee or multiple committees tackling the changes? Should the town rely more heavily on input from community members or staff or outside consultants? Should the town strive for consensus? What does consensus mean?
The most recent Comprehensive Plan was approved in May 2000, with the idea that an assessment would be done after 5 years. It wasn't. Two years ago council member Matt Czajkowski began lobbying council to take a look at the plan because it would likely take a couple years to pass any changes. Council didn't. Fired up with urgency at last Monday's council meeting, Gene Pease pushed for hiring a consultant to "get a stake in the ground as soon as possible" on any revisions.
Czajkowski recommended that the council examine tradeoffs of values and cautioned, "In a consensus, no one gets everything they want." Nevertheless, Mayor Mark Kleinschmidt said he "wants to see the council, staff and community on the same page." Jim Ward, however, announced, "Getting everyone to agree is not a goal of mine." He will pay close attention to how sustainability is addressed in the plan: He wants to see sustainability woven throughout the plan, not limited to a single chapter.
Sally Greene advocated for a diverse group of residents on the working committee and suggested a "boot camp" to bring committee members up to speed on zoning issues and how town government works. Gene Pease wondered about having a committee of wonks with the stipulation that its members listen to input from different groups of non-wonks.
A few of the wonks and usual suspects from the community weighed in at the start of the discussion. Some urged council to acknowledge the limits on growth. One resident asked for guidelines for a new plan, not just updating the old one, and to support the Triple Bottom Line of sustainability for people, planet and profit. Another wanted a shared vision at the start of the process. Yet another asked for a plan "with meat in it."
Ward got it right when he warned council, staff and community to "buckle up. This is going to be a wild ride."
– Nancy Oates