Just so we're all on the same page here, as Mayor Mark Kleinschmidt likes to say, "ombuds" is not in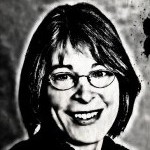 the dictionary. Neither is "proclaimation," but that hasn't stopped the town from using both. On the whole, we're a fairly well-educated citizenry, and town staff probably figure we know what they mean.
Council member Donna Bell figured the two items at the end of last Monday's Town Council meeting would be trouble. Shortly before 10 p.m., she reminded the mayor of the time, stating she wanted to allow plenty of time to discuss town manager Roger Stancil's proposal of a community policing advisory board and an ombudsman's office.
In April 2008, citizens petitioned council for the formation of a citizens' review board as a safe place to examine complaints about police officer behavior. Ten months later, in February 2009, Stancil responded, saying that his investigation showed that town residents had confidence in the police department and that he saw no need for a review board. Instead, he suggested a proactive approach of a task force that would promote the concept of community policing.
In November 2010, outgoing Police Chief Brian Curran recommended that a community policing advisory committee be formed, along with an office of ombudsman to handle concerns that arose internally, from town staff, and externally, from the community. Such a committee would serve as a venue to address complaints while preserving the morale of the police department that generated very few complaints overall.
At last Monday's meeting, Stancil endorsed the police chief's recommendation and said that UNC's ombudsman, Wayne Blair, had agreed to serve as the town's ombudsman on a consulting basis until the town could set up its own office.
Bell needn't have worried. Perhaps harking back to the beginning of the meeting, when several citizens implored town staff and the council to pay attention to the firing of the two sanitation workers, council passed both resolutions with almost no discussion.
Now if we could only get town staff to remove the ungrammatical "comprised of" from their vocabulary. And maybe buy a dictionary.
– Nancy Oates