Smart as we all like to think we are, few of us could get into Harvard. So when someone with a degree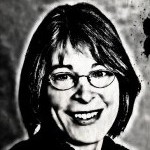 from Harvard Business School says we need certain information in order to make an effective decision, we should listen. But council members Donna Bell and Penny Rich and IFC director Chris Moran think otherwise.
In the public hearing discussion of shelter guidelines Wednesday night, council member and Harvard Business School grad Matt Czajkowski asked about the extent of the homeless problem that Chapel Hill needed to address. Moran didn't want to answer, dodging the question by saying it was difficult to come up with a number. Bell seemed to deliberately misunderstand the question, and Rich claimed that just because someone is living in a tent off the highway doesn't mean they should be considered homeless. Maybe they like living that way, she said.
So Czajkowski tried a different tack: How did the shelter come up with the number of 52 beds for transitional housing and 13 beds for emergency white flag nights? Again, Moran wouldn't answer.
Moran knows the answer. The shelter keeps a record of how many people it provides services for daily. If he doesn't know that, he has no business directing the IFC. But it is in his best interest not to disclose any hard numbers. He solicits donations for the admittedly good work the IFC does by plucking the guilt string of the relatively well-off residents of Chapel Hill. That is clear by the speech he gave during his allotted 3 minutes at the public hearing. Even after Mayor Pro Tem Ed Harrison pleaded with speakers to stick to a discussion of the guidelines, not stray into topics such as the proposed Community House, Moran nevertheless gave his well-worn speech about the problem of homelessness in the U.S.
If the IFC came up with the number of 52 beds because that was all it could afford or because that was the most cost-effective number that would allow the greatest number of people to be served with the least number of staff, he would have said so. But it is in Moran's best interest – rather, the best interest of the IFC's fundraising efforts – to limit the talk only to the amorphous and insatiable need to help the homeless find shelter and stability. That's what brings in the bucks. If word got out that X was the anticipated number of beds needed to serve everyone wanting shelter under normal conditions, then once funding for X number of beds was reached, Moran would have a very hard time raising any money beyond that amount.
Until we define the problem, we can't expect to come up with a good solution. I bet Czajkowski new that even before he went to Harvard.
– Nancy Oates