If someone blindfolded you, spun you around and dropped you on a street corner somewhere, how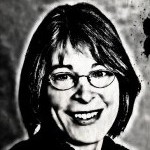 would you be able to tell you were still in Chapel Hill once the blindfold had been removed? Council member Sally Greene hopes it would be the distinctive architecture of our quaint burg, or that's the implication, anyway, from her comments about the Hultquist IP office building proposed for 701 West Barbee Chapel Road.
At last Wednesday's public hearing, during the concept plan review of the proposed building set high on a hill in Meadowmont, visible from N.C. 54, Greene struggled to keep her lip from curling. "It looks like it could be from Charlotte or Raleigh," she said of the clean lines of the modern-style building.
"Is that a bad thing?" Matt Czajkowski asked.
"Yes," Greene said, "because this is a gateway building to Chapel Hill."
Which got me thinking about what greets us, architecturally speaking, when we enter town from other directions. Perhaps Greene was hoping for something to counteract the rather ordinary office buildings across the street, or the tree-challenged East 54 complex on the next block.
Every direction into town has its distinctions and challenges. Come in from the north on MLK Jr. Boulevard and you see a shopping center anchored by Harris Teeter and an Exxon station. Continue south a ways, and you do see distinctive 1970s architecture of the fire station built mostly underground. The vacant lot to your left has little to recommend it, though.
Another north entrance is from U.S. 15-501. Granted, the aesthetics bar is set pretty low after crossing through the intersection of New Hope Commons and Patterson Place. But the notable Blue Cross Blue Shield building offsets the string of car dealerships and chain stores that follow.
There's no way to come to town from the west without going through Carrboro, an authentic small town that segues nicely into Franklin Street, where we have Greenbridge. Distinctive for Chapel Hill, yes. But at 10 stories, with neither cupola nor column, it comes dangerously close to something you might see in Charlotte.
Enter from the south along U.S. 15-501 and you do have a narrow, tree-lined road, but not for long. DOT has plans to raze the stone walls and add another 3 lanes to handle the traffic. Whatever goes up in Obey Creek will have to be pretty un-Raleigh-ish to counter that. We'll keep that in mind as plans for Obey Creek move forward.
– Nancy Oates