The process of creating a new worship facility could certainly be considered an act of faith by New Life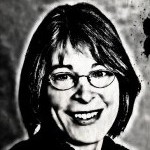 Fellowship Church. According to information presented in the concept plan review at last night's public hearing, the church began the planning and design process for a complex on a 3-acre parcel on Weaver Dairy Road, near Erwin Road, in 2006. Since then, construction has begun on the roundabout, and the Department of Transportation has moved the new Sage Road Extension over 25 feet, squeezing the original design for the church to the point that it had to be scrapped because it no longer fit within the setback ordinances. After some council members objected to the church's plan to have a parking lot entrance along Weaver Dairy Road, presenter Keith Shaw (the architect and an elder in the church) agreed that an entrance on the new Sage Road Extension made more sense, but that road did not exist yet.
The final straw came when council member Donna Bell chastised Shaw for not keeping neighbors informed of the church's plans. Though neighbors had been notified in 2006, chances are there had been some turnover in residents who would want to know what was going on. (One relatively new resident spoke at the hearing that he had not known about the church's plans when he moved in.) Bell chided Shaw to reach out to the neighbors again.
"It's important for the neighbors to be comfortable with the project," Bell said, completely missing the irony that the first hour and a half of the meeting was taken up by comments on the proposed guidelines for a homeless shelter from people likely to be neighbors of one. And who gave a thought about those neighbors being comfortable with the shelter project?
As a social worker, Bell should know that there would be much less resistance to the shelter issues had Town Council or town staff or advisory boards anywhere along the process listened to the Homestead Road neighbors' concerns. The homeowners who spoke last night objected – rightly so – to the guidelines being too vague to prevent their worst fears from coming true. No one disputed the need for a shelter, and I detected a note of resignation that these homeowners know the shelter will be muscled through and built on Homestead Road. Their main point was that there be a mechanism in place to prevent Down-and-Out Village from being built up around the tidy subdivision homes they bought in good faith, that there be parameters to preserve their quality of life and reduce the expected slide in property resale values. (Because we all know the tax valuation won't drop, regardless of the resale value.)
Council – "those that are left," as acting Mayor Pro Tem Ed Harrison said, in reference to Mayor Mark Kleinschmidt and Jim Ward being out of town – wisely decided not to approve the gauzy guidelines. The comments and questions were referred to staff. We hope they will listen. The quality of life for the homeless and the homeowners will improve "if the neighbors are comfortable with the project."
– Nancy Oates