Last week the N.C. Court of Appeals vacated a child custody order issued by Chief District Court Judge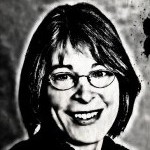 Joe Buckner in 2007, on the grounds that Buckner's order contained "patently false" information. The decision written by N.C. Appellate Court Judge Rick Elmore noted that Buckner entered the custody order without hearing any evidence. Elmore also made reference to "numerous procedural errors" in the case, calling it an "entire charade of a custody case."
In a nutshell, a man sued his sister for custody of her son in 2006, even though once the man had physical custody of the boy, the man gave the boy to another couple to raise. Leigh Peek represented the man. Betsy Wolfenden represented the child's mother. Wolfenden's client, upon being notified of the suit, filed a written response, delivered to Peek's office and signed for by Peek. However, Peek told Buckner that the mother hadn't responded. A hearing was scheduled in 2007, but the mother was not notified of the date and therefore didn't appear in court for it. Buckner then wrote an order awarding permanent custody to the boy's uncle and said in the order that a hearing had been held, when, in fact, it hadn't. When Wolfenden learned of the duplicity, she appealed the order and filed a motion asking that all judges in District 15-B (which covers Orange and Chatham counties) be recused from the case.
In 2008, Wolfenden ran for a seat on the 15-B bench, which prompted some lawyers to file anonymous grievances against her with the N.C. State Bar, calling her crazy. She had to submit to psychological testing, which she passed. In her deposition, Wolfenden brought to light a sexual harassment suit brought against Buckner by one of his former employees that had been settled quietly. Eventually, Wolfenden was disbarred.
District 15-B has a poor track record when it comes to handling custody cases. Custody cases in 15-B drag on longer than in any District Court in the state, 10 times longer than in District 14, which covers Durham County.
Children in Orange and Chatham counties deserve better. We hope this Appeals Court ruling will serve as a wake-up call to the entire District 15-B system.
Read more at http://www.heraldsun.com/view/full_story/10829448/article-Disbarred-lawyer-claims-vindication?instance=most_recommended.
– Nancy Oates