We'd like to think that we washed our left-leaning village clean of racism decades ago, stuffed it with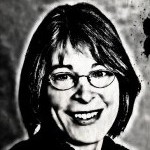 liberals and made sure we always had a person of color on our otherwise all-white and privileged town council. While hiring, especially at upper management levels, a diverse mix of races and ethnicities is a good first step toward ameliorating discrimination, it doesn't erase prejudice. Most instances of discrimination ultimately boil down to power, and even a subtle abuse of power is no less real and no less of a problem.
In Chapel Hill, the people who make the decisions and set the policies for town residents are white. The people who make the decisions about what to publish in all three of the town's newspapers – The Chapel Hill Herald, The Chapel Hill News and The Daily Tar Heel – are white. An overwhelming majority of the people reporting on events are white. Those people hold positions of power.
If we "haven't heard a peep" out of Public Works Department for (almost) three years, it doesn't mean that everything has been fine. In summer of 2008, a Public Works employee, a past chairman of the Black Public Works Association, reported that he was afraid to use the bathroom at work after finding his name, next to "the N-word" and a picture of a noose, written on a urinal. More racially charged graffiti targeting the employee was found in another town building a few weeks later.
I seem to recall that at some point a supervisor was reprimanded over the incidents, but I couldn't find a story about the resolution in a search of the N&O's online archives. I don't recall that anyone was fired.
After reading the newspaper and town versions of what led to the termination of Kerry Bigelow and Clyde Clark, I've tried to imagine what the men picking up the garbage in my neighborhood could do to make me feel threatened – something that would not be a criminal offense, which would no longer be simply a personnel matter. If I felt nervous around the sanitation crew working my neighborhood, I'd make a point not to be near my trashcan during the 3 minutes they are working my street.
As for complaints from co-workers, most organizations have a protocol that human resources follows, and that always includes letting the offending workers know that their behavior is making their co-workers uncomfortable. Evidently, that process wasn't followed with Bigelow and Clark.
This issue may be more about union-busting than racism. But the fact that Bigelow and Clark want to make the appeals hearing public and that the town was willing to spend $22,000 to justify firing the men makes me think there is more to the matter than the people in power are letting on.
I will be very interested to learn the full story.
– Nancy Oates