With last night's Town Council meeting cancelled due to adverse weather, my mind had time to wander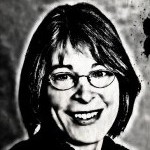 and ponder other options for the location of the Community House, the proposed shelter for homeless men that the town would like to site on Homestead Road, where it would be clustered with other social service facilities. The town wants so badly to build the new shelter on Homestead Road that it has taken evasive action to avoid hearing possible objections from the citizenry, scheduling hearings and planning meetings for times when the public is least likely to show up or not giving the public adequate advance notice of meetings. For instance, supporters of building the shelter on Homestead Road were notified on Nov. 8 that the planning board would hold the first public review of the shelter's SUP application on Jan. 4, giving them eight weeks to prepare. But the general public had only one week's notice, and that announcement was made during the week between Christmas and New Year's, when many people were away for the holidays. Only a few citizens who want to explore other options for the shelter's location were able to attend.
Because of the fear of inclement weather, the town rescheduled the hearing on the shelter for Jan. 19, the same night that the Parks & Recreation Committee will review the expedited SUP application.
To expedite moving the shelter from Rosemary Street so that it won't interfere with Ram Development's quest to find buyers for the leasehold condos now rising on Lot 5, we have two suggestions for town-owned properties that could be repurposed into a homeless shelter.
What we see for 523 E. Franklin St. is a spot for the Community House. Plans call for only 25 beds plus office and meeting space, which would fit nicely in the landmark building. The town has already approved a budget for the space to be renovated. And wouldn't we all feel a sense of closure in housing the homeless in the former home of the now homeless Chapel Hill Museum?
The mayor, some council members and the town manager are gung-ho to relocate the library to University Mall, leaving the current library building in Pritchard Park off Estes Drive available for the Community House. The office and meeting space is already in place on the lower level. Install some showers on the main level, and you've got a turnkey operation with plenty of space to adequately handle the white-flag nights. And the Library Drive building is far enough back from the street that any homeless men loitering outside would not be visible to passersby, thus preserving the image of the town we like to think we are.
– Nancy Oates