Fresh from receiving an award for good communications earlier this month, the Town of Chapel Hill has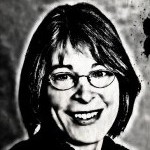 been sending out a frenzy of public relations news releases. During the Christmas snowfall, we received twice-daily e-mail updates of plowing activity. And we received each e-mail twice, perhaps as part of a snow-emergency back-up system for e-mail.
But given the town's thoroughness on other communications – awards the town wins, invitations and follow-up reminders to the swearing-in of the new chief of police – we were surprised that the town sent out no communication about its decision to deny the appeals by Kerry Bigelow and Clyde Clark to be reinstated to their jobs with the Public Works Department.
Bigelow and Clark were unexpectedly terminated – at least, it came as a surprise to them – from their positions as sanitation workers at the end of October. Several individuals and groups have been quite vocal about insisting that the pair be reinstated. Bigelow and Clark had evidently become thorns in the side of town administration by urging the town to improve unsafe working conditions, asking, for instance, that the town supply drinking water on sanitation trucks for workers in the summer. The town paid more than $22,000 to a human resources firm with a reputation for union-busting to build a case for firing Bigelow and Clark.
Bigelow and Clark appealed their termination. The hearings were held Dec. 2 and 3, and the town took its time mulling over whether it would change its mind. Mirroring the announcement of Bill Strom's resignation, which took place at a hurriedly called meeting at 8 a.m. the Friday kicking off Labor Day Weekend in 2008, the town announced its decision on the Bigelow and Clark matter on Dec. 22, minutes before closing for a 5-day holiday break. I guess there wasn't time to send out an e-mail.
No surprise that the town manager declined to reinstate the pair, given the exorbitant amount the town paid out of its taxpayer-funded coffers to quash any hope of workers mustering union clout for better working conditions. After all, improving worker safety would likely cost money, and with the ground-breaking for 140 West Franklin coming up next week, the town has to make good on its commitment to pay Ram Development $7.5 million for 161 parking spaces.
I wonder whether we'll get an e-mail once that check is sent.
– Nancy Oates