I hate that right-wing extremists have co-opted and tainted the notion of values. Because I was very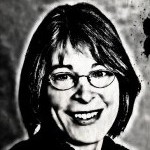 pleased to see during last week's Town Council meeting council members paying attention to what we, as a town, value.
I'm not talking about the Code of Ethics the council passed unanimously without comment that night. The vote was pro forma. As all of the lawyers on the dais know, any contract is meaningless unless one party or the other is willing to sue to enforce it. So Code of Ethics or not, we'll continue to shed light on council doings to encourage members to act with integrity.
The values that surfaced came during the library discussion, and again as the special use permit was approved, at lightning speed, for The Courtyard renovations.
When Sally Greene chided council not to dismiss the value of a suburban library in a park by replacing it with an urban library in a parking lot, Matt Czajkowski reminded council that the town has other values aside from aesthetics: A mall library would be transportation friendly and a fine example of mixed-use development and show the town's commitment to new urbanism in its own properties. An urban library would be different from a suburban one, he acknowledged, but it could still reflect the town's values.
The next instance came as Franklin West, the new owners of The Courtyard, proposed breaking down their renovation plans into two phases, pushing to get both phases passed before Dec. 31, at the same time asking for an extension of seven years to complete the second phase. Franklin West's lender made financing contingent on the SUP being approved by Dec. 31. The owners scaled back their initial expansion into Phase I, then submitted the more lavish plan as Phase II. By getting both phases approved before Dec. 31, Franklin West would not have to include any workforce housing in its plan. If it waited until the economy improved to apply for Phase II, it would have to submit a new application, which would then be subject to affordable housing requirements.
Eight of the nine council members were fine with the deal and were willing to extend the Phase II deadline to 2017, several years beyond a standard deadline for completion. But Jim Ward stood his ground. He voted against the approval, citing his disappointment that Franklin West held the town's commitment to affordable housing in such low regard.
We appreciate Ward standing up for convenient, nice housing options for those of us who go to work each day with no hope of making millions to invest in housing developments aimed at keeping the riff-raff out.
– Nancy Oates