When my son was 2, his preschool teacher was so impressed with his architectural skills that she took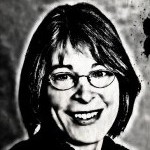 Polaroids of the Lego structures he built in class each day. Never had she seen a 2-year-old construct such complex designs. The photos went in his permanent preschool file.
Would that I had signed him up for architect school on the spot, I thought as I listened to town manager Roger Stancil run through the numbers on the proposal to move the library permanently to University Mall. Though mall owner Madison Marquette would handle the renovation, the Town of Chapel Hill had budgeted $750,000 for an architect to "work with" the Madison Marquette architect to make sure the mall library would be aesthetically pleasing. That explains why every architect I know drives a nice car.
Council member Sally Greene worried that "a library in a parking lot" would not be as aesthetically pleasing to users as the one we have now. The people who sit in the dozen or so seats near the windows of the current library certainly don't want to stare out into a parking lot once they tire of what they are reading. But for $750,000 in architect fees, we should be able to come up with an atrium that is as nice as the one at Appalachian State University. After our college tour there, the atrium pushed ASU to the top of my daughter's list, knocking Columbia and Harvard to also-ran status.
Council member Jim Ward voiced concerns over parents dropping kids off at the library while the parents go to shop. Many shop owners can empathize: Parents already drop their kids off at the mall and leave. Because the library budget no longer has to include space for a coffee shop or a gift shop for that matter – I'm sure Cameron's would be happy to sell library coffee cups and bookmarks on commission – some of that space could be used for a child-care corral. In fact, hire some of the teenagers dropped off at the mall by their parents to staff the service.
Council voted to put the library expansion project on hold for 60 days to explore the opportunity at the mall. Stancil was directed to start a tab for the architect immediately. And I'm off to the attic to find my son's Lego set.
– Nancy Oates