When Mayor Mark Kleinschmidt adjourned last night's meeting, he bade council members goodbye until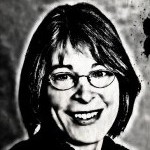 January 2011. Presumably, the business meeting scheduled for Dec. 20 is off the calendar. And a good thing, too. Council members present – Gene Pease and Laurin Easthom were absent – looked like they could use a break.
Those on the dais were testy. When citizens brought up the fact that the town had taken action to deny unemployment benefits to two sanitation workers terminated in October, even though the termination is under review, Kleinschmidt pursed his lips and moved the citizens through brusquely, avoiding eye contact with the three residents lined up to speak.
Jim Ward pressed hard for town staff to notify council when projects ranked on the sidewalk improvement master list were going to be skipped in favor of a lower priority project. Town manager Roger Stancil pushed equally hard for town staff not to involve council, saying it would slow down progress. Kleinschmidt interceded and got Stancil to agree to give updates in March and June and to let council know if problems arose with a project that might cause staff to want to skip over it. Council could then convene a meeting and deal with the issue, just as it had after Bill Strom finally let council know he had moved to New York.
Matt Czajkowski had no patience with town staff for not including information he had long ago requested about the cost of the faux cobblestones in front of East 54 the town required the developer to install that DOT then ripped up. (Czajkowski recalls the developer paid about $65,000.) Town staff similarly did not adequately respond to his request to coordinate OWASA, Duke Power and street and sidewalk work so that such wastes don't happen again.
The topper came during a discussion of the controversial tree protection amendment. Lynne Kane was the only resident who had signed up to speak, and she voiced her opposition to the amendment, fearing that homeowners would not be able to remove trees from their property and that the canopy requirements would conflict with parking needs. During the ensuing council discussion, Czajkowski praised town staff for making changes to the original proposed amendment to reflect citizens' concerns. Nevertheless, he said, he was going to vote against it because he saw no need for the change and it apparently had little public support. (During the public hearing for the original amendment, numerous citizens spoke out against it.)
That prompted Sally Greene to remark that for as long as she'd been running for office, she'd heard from voters wanting a tree protection amendment, "just like Ms. Kane, who spoke tonight," Greene said.
Huh?
When our elected officials stop hearing what their constituents are saying, it's time for a break. Council will next meet Jan. 10, 2011. We, however, have more to say and will continue to post during the next couple of weeks.
– Nancy Oates