We're adding some new voices to Chapel Hill Watch. Don has retired, though he may make an occasional appearance as a guest blogger. Today's post is by Ebony Shamberger, a UNC sophomore who plans to make a career in journalism. She writes for Black Ink Magazine and has written for The Daily Tar Heel. Recently she polled students about living off campus: How far is too far? Capstone and Town Council should pay heed to her findings:
In the Chapel Hill Town Council meeting held on Nov. 15, 2010, Capstone, a Southeastern multi-family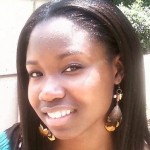 residential community developer, proposed a revised concept plan for student housing. It was shot down.
Though this proposal was created in May to provide alternative affordable housing for students, some of those same students don't seem to be as interested in moving as far off campus as Homestead Road.
Based on a 10-question survey of about 25 UNC-CH students, a majority of them said that housing on Homestead was out of the question. This is partially due to its estimated distance from campus, which is a 10-minute drive, 20-minute bike or 1-hour walk (according to mapquest.com). Most students are willing to drive 10 minutes to campus, but for those without cars, Homestead is too far away. Yet everyone surveyed said they wanted affordable housing. Maybe Capstone's next proposal should be for Obey Creek.
And though this survey doesn't represent nearly the university's majority, it represents students' perspective. Might I add: Students are the ones who would be living in the housing, and in some cases they would be paying the bills.
I'm just saying …
The reasons those surveyed would or would not like to live off campus are as follows:
Independence/More adult-like responsibilities
No roommate or to live with friends
Privacy
Fewer rules/More freedom
Nicer quality/More space
Already live(d) off campus
Affordable
No car
Convenience: Dorm room is 5-10 minutes away/Friends, classes and services
Campus activities
Responsibility of paying rent
Likewise, most students said that if they lived off campus they would try to find housing that had a bus stop in 10 minutes' walking distance from their home or was a 10-minute bike ride.
As a student, it is understandable that 10 minutes is the optimal time to travel to classes. This is due to my recent observation that most campus housing is within a 10- to 15-minute walk. And that's not a walk in the park-type walk; that's a fast-paced, nearly tiring trudge!
Though housing on Homestead may be affordable, students try to make traveling to classes as easy as possible. We like to make sure that our transaction costs don't outweigh our monetary costs. Therefore, when more of the above student needs or wants for off-campus housing have been accommodated, students will be more than guaranteed to move.
— Ebony Shamberger