I'm waiting for the Town of Chapel Hill to fix its video problems so I can watch the Nov. 22 council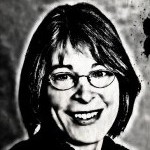 meeting (we had a family commitment that evening), and I'm waiting for Dillard's public relations director to call me back about what seems to have been a surprise announcement of the store's closing. Public relations people usually like to mastermind the roll-out of announcements of that nature, and perhaps the town and Madison Marquette going public with the proposal for moving the library to the space now occupied by Dillard's has left the department store's p.r. department scrambling.
The library relocation deal is contingent on Dillard's not renewing its lease. The town and Madison Marquette act as though that is a foregone conclusion; presumably the landlord has some inside information on that topic. But I have a distinct feeling that Dillard's was not ready to make that public.
From what little I've heard of the library move, it sounds like a win-win for both the library and the mall. The upfit charge seems a little steep, though; I'm digging around to see if I can find out the cost of the upfit when A Southern Season did a similar renovation of the former Belk space in 2003.
The only aspect of the deal that troubles me is that, should Dillard's close, Chapel Hill is left without a department store. For all our promotion of specialty shops and privately owned businesses – Saturday is National Small Business Day – people tend to shop where they have access to a variety of merchandise in one space, be it a department store or a comprehensive shopping mall. Without Dillard's, and with University Mall remaking itself into an arts and upscale specialty shop conglomerate, we are encouraging people to take their shopping dollars to Durham, to the Streets of Southpoint, to New Hope Commons and to the stores in the area that used to be South Square.
Has anyone talked to Dillard's about the vacant space at 523 E. Franklin?
– Nancy Oates