Neighbors for Responsible Growth must have been giddy with the comments they heard Town Council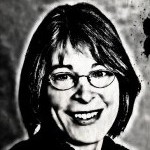 members make at Monday's public hearing. The feedback council members delivered to Capstone Co. as its representative presented a revised concept plan for The Cottages proposed for a 33-acre parcel along Homestead Road across from the recently approved Bridgepoint mixed-use development.
"I'm uncomfortable with this incredible density."
"Without a grocery store, you'll force students to get in their cars and drive."
"Homestead Road will be a disaster to get in and out of."
NRG scored points by airing Jim Ward's condemnation of a proposal on the Obey Creek site years earlier. Monday night's meeting gave NRG even more fodder.
The sentiments voiced by many council members might just as easily apply to the proposed development of Obey Creek, a significantly more dense project on land zoned for much lower density. Yet during the discussion of Obey Creek a couple of weeks ago, some council members not only seemed oblivious to density issues developing Obey Creek would cause, they were eager to fork over $30,000 to developer Roger Perry to help him come up with a plan that would win quick approval.
So why the antipathy toward The Cottages? Was it because the apartments were geared for providing off-campus housing for undergraduate students? Or was it because there was no plan for a grocery store or other commercial space?
Granted, even the scaled-back plan presented Monday night would add to the traffic along Homestead. Mayor Mark Kleinschmidt pointed out that there would always be one car per student, meaning an extra 900 cars at least. And that's not counting any guests, which Penny Rich assured council there would be plenty of, judging by what she remembers from her college experience, she said.
Capstone was sent back to the drawing board, and without $30,000 to spend on a consultant to speed through approval. Before it puts any more time and money in The Cottages, Capstone might want to spend $30 on taking Roger Perry to lunch to listen to what he recommends.
– Nancy Oates